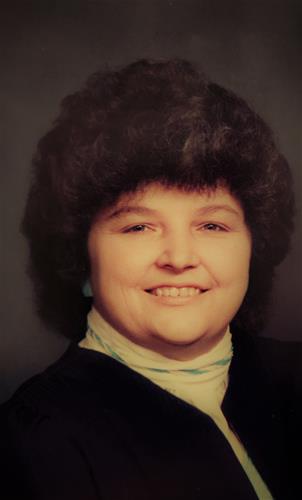 Born on:

July 30, 1942

Departed on:

August 6, 2022

Resided in:

Muscatine, IA
Caroline E. Seaba
Caroline E. Seaba, 80, of Muscatine IA, passed away peacefully at Unity Point Trinity Hospital in Rock Island IL on August 6, 2022. A memorial service to celebrate Carol's life will be held at 11:00 a.m. on Saturday, August 20, 2022, at the United Methodist Sweetland Church, 1709 Sweetland Rd., Muscatine, IA 52761. Pastor Mary Timmerman will officiate the service to honor Carol's well-lived life, and for everyone to say farewell to a very classy lady that had a big enough heart to treat everyone like family. Memorials may go to the Sweetland Church in honor of Carols Life.
Carol was born July 30, 1942, to Floyd and Eileen Jones of Martinsburg, Iowa, and grew up with one brother Eugene (Juanita) Jones of Martinsburg. She was united in marriage to Donald L. Seaba on August 13, 1960. She was a dedicated wife and mother of three children and a faithful and steadfast Christian. She worked at BF Goodrich and at Stanley Consultants as a bookkeeper.
Carol loved to inspire others with her faith and had a talent for speaking to groups during her time as an officer of United Methodist Women. She spent a lot of time volunteering at community health care facilities and helping those in need. Her biggest talent was crocheting, she would make hats for everyone, family, friends, anyone in need of them, including cancer patients, and newborn baby departments in the surrounding hospitals.
She is survived by the love of her life, her husband Don Seaba, her son Gary (Julie) Seaba of Milan, Ill, and daughter Lisa Allen of Wilton, IA. Also survived by three grandsons, Brent, Brad, and Ryan, and three granddaughters, MacKenzie, Taylor, and Samantha, plus two great-granddaughters Sabrina and Grace. Along with many nieces and nephews that held a special place in her heart as well. Who will miss her greatly.
She was preceded in death by her parents, brother Eugene Jones, Son Scott Seaba, and granddaughter Brittany Seaba.
Cards of Condolences may be mailed to Don Seaba at P.O. Box 732 Wilton IA 52778.