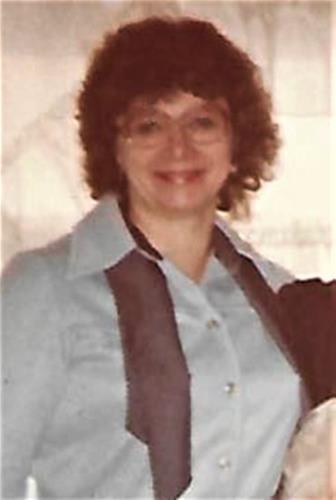 Born on:

July 6, 1937

Departed on:

August 13, 2022

Resided in:

Johnston , IA
Dorothy C. Steen
Dorothy C. Steen (nee Fauth) was born on 7-06-1937 in Medina, North Dakota and passed away on 8-13-2022. She is survived by her brother Willis (Linda), 3 adult children: Sandra Vera, Randahl Steen (Diana) and Susan Botts (Steve). She also had 3 grandchildren: Nicolas Vera, Krysten Williams, and Jarrod Steen and 5 great grandchildren: Ethan Vera, Laura Vera, Grayson Williams, Gia Williams, and Alivia Steen. Additionally, she had 4 nieces and nephews: Carmen Cochrane, Kenneth Moser, Lisa Wagner and Paula Fauth. She was preceded in death by her father, Sam Fauth, her mother, Sophie Fauth (nee Moser), her sister, Darlene Moser (nee Fauth), and brother-in-law, Roger Moser.
Dorothy became a member of her local church in Medina during high school, attended the Methodist/United Methodist Church in Spirit Lake, Iowa and became a "Mahdi" in the church of Eckankar which allowed her to teach classes (her favorite was on dreams) and perform ceremonies as clergy. She enjoyed attending worldwide Eck seminars in St. Louis, Mo., Houston, Tx., Las Vegas, Nv., San Diego, Ca., and Minneapolis, Mn.
Dorothy graduated from Medina High School in 1955, then attended Westmar College in LeMars, Iowa. She also later took numerous classes at Estherville Community College in Iowa and earned significant college credit from work experience.
Dorothy had a variety of jobs over her lifetime: telephone operator, co-manager of indoor and outdoor theatres (Royal and Spirit), Berkley & Co. homeworker making fishing leaders by putting swivels, snaps and sleeves on wire, sometimes doing them in the dark and/or while carrying on a full conversation with her theatre kids. Additionally, she was a bookkeeper at a construction company and lumberyard, a grocery store cashier, a Dept. of Human Services caseworker in Iowa and Texas, and a collections agent.
Dorothy had many hobbies. She was an avid stamp collector with U.S. and foreign albums, meter collections, Christmas seal collections, and a palm tree stamp collection. Her palm trees were very dear to her; she became enamored with them after a trip to Florida in 1970. And she had 100's of them: caps, shirts, lights, knick knacks, living ones … you name anywhere a palm can be placed, she probably had at least one of each. She even chose to be called "Dottie Dot Palm." During the theatre years she became "Ma" to many of the employees, and they would come to her house after work to drink coffee and talk. She was also a Girl Scout troop leader and loved to knit, making sweaters for her girls and their Barbies. Dorothy had yearly season tickets to the Houston Opera Society, she loved going to Neil Diamond concerts, and enjoyed the Balalaika concerts she discovered through watching Dr. Zhivago. In addition, she loved spending time with her grandchildren, leaving them with expressions to teach their kids: "ho, ho, ho and away we go"; "off like a herd of turtles"; and "pedal to the metal".
Dorothy lived in many places throughout her lifetime: Medina, North Dakota; LeMars, Iowa; Spirit Lake, Iowa; Arnolds Park, Iowa; Bettendorf, Iowa; Houston, Texas; Omaha, Nebraska; West Des Moines, Iowa; and Johnston, Iowa. As a result of her numerous homes and her involvement at work and in churches, she had numerous friends across the country.
Dorothy encountered many obstacles and heartaches in her life, but her perseverance and grit made her a survivor and thriver. She always worked to the best of her ability at everything she attempted. Dorothy had a great sense of humor, an infectious laugh, and was outgoing and gregarious with an incredible "gift of gab". She will be sorely missed by all that had the opportunity to know her.
Dorothy's inurnment will be private. However, you can honor her memory by donating in her name to the Alzheimer's Association.