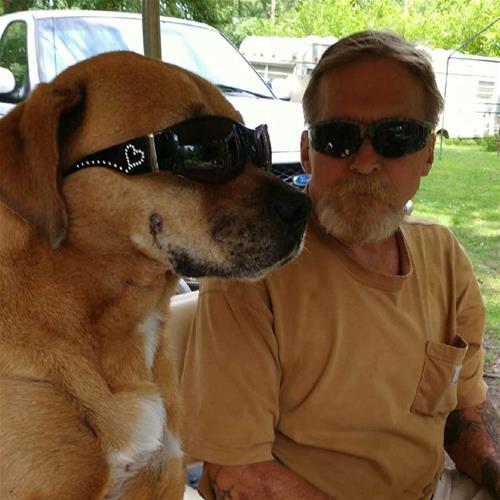 Born on:

May 1, 1957

Departed on:

June 17, 2022

Resided in:

Burlington, IA
Daniel Edward Ames
Daniel Edward Ames, Age, 65, passed away at the SE Regional Medical Center in West Burlington, IA on Friday, June 17, 2022, surrounded by his loving family.

A Celebration of Life will take place at a later date.

Daniel was born on May 1, 1957, in McMinnville, OR. He is the son of Beth Ann (Asplund) and the late, Jim Ames. On October 21, 2021, Daniel married Megan Eileen Williams, in Carman, IL. Daniel was an all-around handyman, that could fix anything. He was always willing to help out anyone that needed something, especially when it came to small engine repair.

Those left to cherish Daniel's memory is his wife, Megan of Burlington; his children, Shyla Ames and Micah Ames; his step-children, Elizabeth Hartwell, Kylie Applegarth, and, Alexandria Duncan; his beloved dog and best friend, Stanley; 13 grandchildren; his younger sisters, Deb Tiffany, and Dana Ames. He was preceded in death by his father, Jim and his sister Lisa Lunning.

Memorial contributions may be directed to the family.