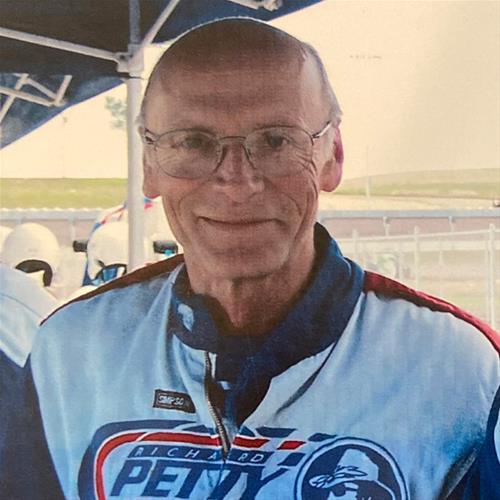 Born on:

December 21, 1944

Departed on:

November 19, 2022

Resided in:

West Union, IA
Richard "Dick" Miller
Richard "Dick" Miller of West Union, Iowa passed away peacefully on Saturday, November 19. Dick was born on December 21, 1944 at home in Elgin, IA to Richard and Velma (Gruver) Miller. He was baptized and confirmed at Bethel Presbyterian Church in West Union. He attended school and graduated from North High in West Union.

Dick's niece Nancy introduced him to Judy Mann at the Fayette County Fair and he thought Judy was the prettiest girl around. They married on October 1, 1966 at Bethel Presbyterian Church in West Union and 5 children were born to this union.

Dick was a jack of all trades. In high school, his father Richie had him mix up plaster and build a block wall. Upon inspection once it was plumb and straight, he would take it apart and wash the plaster down the drain. Afterwards he was allowed to go out for the night and that was the beginning stages of his love for all things built to perfection.

He started his career with his dad and brother as a mason. He worked in many areas of construction including Seedorff Masonry, his own company Miller Construction, Harry Henry Electric and Cardinal Construction. He worked in Plant Services at Allen Hospital for over 20 years. He spent his evenings and weekends in his shop restoring and creating furniture. If you ever drove around the area with him, he would tell you how he built the fireplace in that house or laid the block in that basement or built that house.

Dick had a passion for all things racing. He loved dirt track, Indy Car, NASCAR and loved a good crash as everyone had to come in the living room and watch the replay. He spent many years working for JB Racing at the Fayette County Raceway and Independence Raceway. He was a member of the West Union Fire Department and a Reserve Officer for the West Union Police Department.

Dick passed away at Stoney Brook Assisted Living. The employees were very important to him, and he often shared how "his girls" were so amazing. He loved each of them and was happy to give them an ice cream treat on their way out. He was known to the residents as the 'fix it' guy, local weatherman with live updates from his scanner and the one to call if anything was broken. While most residents had a table in their room, he had a tool bench.

Those left to cherish his memory are his children, Kirk (Crisha) Miller of Solon; Kory (Christy) Miller of Stewartville, MN; Katrina (Craig) Schmitt of West Union; and daughter-in-law, Missy of Waterloo; 12 grandchildren, Trent Blessing, Trevor (Maggie) Blessing, Madelyn Miller, Colton Miller, Caleb Miller, Shae (Brandon) Kramer, Grant Goldsberry, Brinley Miller, Abby Schmitt, Mya Miller, Max Miller and Aidan Schmitt. 2 great grandchildren, Brooks and Beckham Blessing. His siblings JoAnne Grimes and RoseMary (Bob) Wise; brothers-in-law, Tom (Jaci) Mann and Merrill Knapp. Several nieces and nephews, other relatives, and many friends.

He had many loved ones waiting for him in Heaven including his wife, Judy; daughter, Bridget and son, Kameron; parents, Richard and Velma Miller; his brother, Merlin Miller; his sisters, Lois Kelly and Norma Crandall; and several in-laws.

There will be a funeral service at Bethel Presbyterian Church on Sunday, November 27, 2022 at 1:00 pm. Following the funeral, a Celebration of Life will be at the West Union Fire Station from 2:00 pm - 5:00 pm.

In lieu of flowers, donations may be made to Gundersen Palmer Hospice or West Union Fire Department.