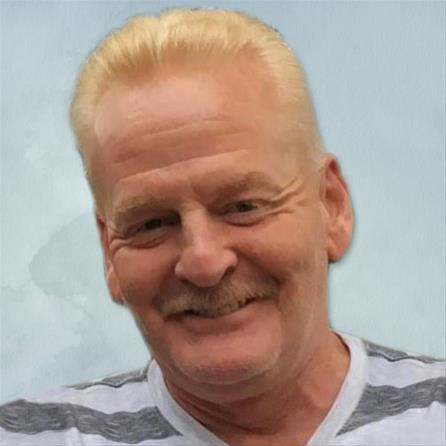 Born on:

June 11, 1958

Departed on:

September 18, 2022

Resided in:

Muckersville, IA
Michael Elam
Michael Elam, 64, of Muckersville, passed away on Sunday, September 18, 2022.
He was born and raised in Cedar Rapids and graduated from Jefferson High School in 1976. He moved to Phoenix, Arizona for 16 years before moving back to take care of his ailing father. Over the years, he worked for Nash Finch, Cryovac, Prairie Creek Power Station, General Motors, Truck Stuff, and Barron Motor Supply.
Michael was united in marriage to Julie on St. Patrick's Day 2007. They soon after moved to their retreat, a cabin on the Wapsi. He enjoyed getting together with friends for beers and bonfires, cooking and grilling, going on quad rides, and watching NASCAR, Iowa Hawkeyes, and Chicago Bears games.
He was preceded in death by his father, Elvin; mother, Vivian; brother, Richard; friend, Niles Falconer; and his dog, Bo.
He is survived by his wife, Julie; siblings Ginger (Rob) Pike, Stephen (Maria) Elam, and Arvin (Joyce) Parrott; son Brandon (Mayra) Elam; bonus children Sarah Cliff (Bobby), Christopher, Casey, and Lisa Edinger; and many grandchildren, nieces, nephews, and other relatives, as well as his best buddies- Steve Weidenbacher, Lee Timm, and Gale Jordan.
A celebration of life will be held on Saturday October 1 at the Central City American Legion from 1:00-5:00. In lieu of flowers, donations may be made to Hospice of Mercy.