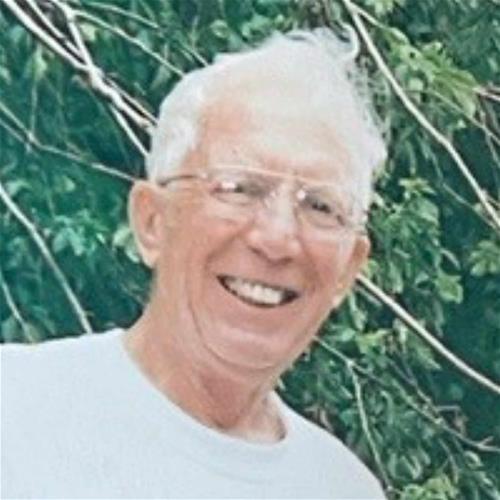 Born on:

December 7, 1929

Departed on:

January 16, 2023

Resided in:

Eldorado, IA
Daryl O. Biermann
Daryl O. Biermann, 93, of Eldorado, Iowa, passed away at his home on Jan. 16, 2023. The traditional tolling of the St. Peter's church bells upon the death of a member lasted 6 minutes. Daryl passed peacefully and honorably surrounded by loving family and friends, shortly after receiving the "We Honor Veterans Pinning Ceremony", which included the US Air Force hymn "Off we go into the wild blue yonder..."

Daryl was born on Dec. 7, 1929, to Otto and Esther (Brockmeyer) Biermann in Bremer County, Douglas Township, Iowa. He proudly served in the US Air Force during the Korean Conflict. Daryl was married to Lorraine L. Anfinson on June 10, 1956, at St. Olaf Lutheran Church, West Union, Iowa. He enjoyed his occupation of carpentry, bass fishing the Turkey River, Iowa Hawkeye football and basketball, Old Style beer, gardening and feeding wild birds.

He is survived by his wife, Lorraine; children Dacia (Mark) Boeyink of St. Paul, MN, and David Biermann of Eldorado, Iowa; 5 grandchildren (Mariel, Mallory, & Michael; Lindsey & Matt); 6 great grandchildren.

Daryl was preceded in death by his parents; brothers Everett,Clarence, Harlan; sisters Arlene (Bill) Alcorn, Donna (Ron) Crandall, Joan (Roy) Bunch.

Memorial donations may be directed to St. Peter's Lutheran Church, Eldorado, Iowa.

Inurnment ceremony will be held at West Union Cemetery Saturday, May 27, 2023 (time tbd). A celebration of life "Bier(mann) Festival" is being planned for Memorial Day weekend in Eldorado, with details coming at a later date.