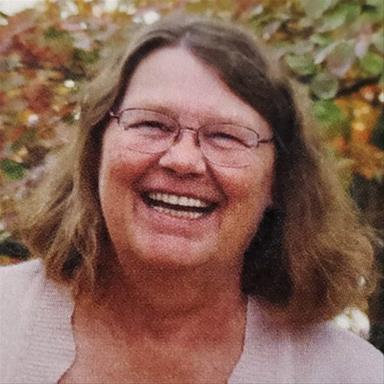 Born on:

March 8, 1962

Departed on:

January 23, 2023

Resided in:

Cedar Rapids, IA
Jayne Courtney
Jayne Courtney, 60, of Cedar Rapids, Iowa, passed away of kidney failure January 23, 2023, at St. Luke's Hospice surrounded by family.
She was born on Mar. 8, 1962, in Keokuk, IA.
Jayne and her husband, Roger began their life together in 1981, moving to Denver in 1984.
She enjoyed spending time with her family and friends, reading, baking, and craft projects including stained glass.
She is survived by twin daughters, Elizabeth and Ashley of the home, brother, Terriray Sanderson of Fort Madison, IA, sister, Sandy Sanderson of Keoukuk, IA, sister-in-law, Loa (Bill) Moss, of Wayland, MO, sister-in-law, Toni (Jeff) Glasscock of Kahoka, MO, brother-in-law, Richard (Pam) of Denver, CO, and sister-in-law, Sara (Brad) Morgan of Atkins, IA; and nieces, nephews and numerous other extended family members.
She is preceded in death by her husband, Roger Courtney; father Harry Sanderson; mother Doris (Dowdy) Sanderson; brother Gary Sanderson; brother John Sanderson; sister Sherry (Sanderson) Hamilton; father-in-law Kieth Courtney; and mother-in-law Doris (Price) Courtney.
Per Jayne's wishes there will not be a funeral service. A celebration of life will be scheduled later when convenient for her children. In lieu of flowers the family requests a donation be made to a charity of your choice.