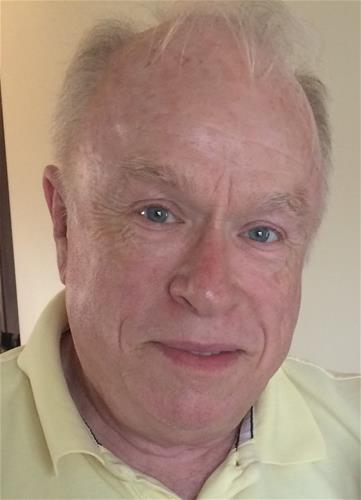 Born on:

March 12, 1945

Departed on:

January 18, 2023

Resided in:

West Des Moines , IA
Michael John Crane
On Wednesday, January 18th, Michael John Crane, MD, passed away in Des Moines at the age of 77 with his children by his side. Michael was born on March 12, 1945 in Albia, Iowa to Thomas "Dutch" Crane and Evelyn (Swartz) Crane. Growing up in small town Iowa in the 1940s and 1950s suited Michael where he, along with siblings and friends, would swim in creeks, wander along the railroad tracks and walk "uptown" to see a double feature and a candy for 15 cents. Michael's father was a printer for the local Albia newspaper and Michael took pride in helping out at the print shop.

After graduation from Albia high school in 1963, Michael nearly attended ISU to become a veterinarian but made a wise and drastic change and enrolled at the Univerity of Iowa where he finished his bachelor's degree in 1968. Michael graduated from the University of Iowa College of Medicine in 1970. Doctor Crane completed an internship at Broadlawns Polk County Hospital before joining the United States Navy in 1971 as a Lieutenant. Lieutenant Crane served his country in the medical corps during the Vietnam War where he earned a Combat Action Ribbon and completed his service in 1973. Doctor Crane then worked as a family practice physician in Albia until 1978. In 1980, he completed an anesthesia residency at the University of Iowa Hospitals and Clinics. Doctor Crane served as a staff anesthesiologist at Mercy Hospital in Iowa City until his retirement in 1998.

Michael was married to Kathryn "Kit" (Dinneen) Crane on June, 4th 1977 in Melrose, Iowa. The first of three children, Nathan, was born shortly there after. A son, John, and daughter Margaret followed. A chronic hobbyist, and never one to sit still, Michael at one time or another was a: pilot, owner of several early 20th century automobiles, small business owner, knitter, quilter, quarter horse and angus cattle breeder, beekeeper, chicken handler and still found time to obtain a master's degree in Theology. Dad would like everyone to know he could have been an opera singer if he really wanted to, and also one final reminder to never call him Doc!

Michael is survived by son Nathan (Greta) of Ankeny and their children Charlie, Henry and Lucy. Son, John (Sara) of Iowa City and their children Ryan, Luke and Owen. And daughter Margaret (AJ) of Urbandale and their children Josie, Zoey, Kingston, Alexander and Camari. Siblings, Dennis (Pam) of San Diego, CA, and Peggy (George) of Norwalk, IA. Also surviving is former wife Kit Dinneen Crane of Iowa City. A sister, Judy, and parents Thomas and Evelyn preceded him in death. Also mourning his passing are nieces, cousins, and many long time friends that Michael considered as family.

Of all of his achievements, his kids and grandkids were his proudest accomplishments, recently calling them the greatest loves of his life.

In appreciation of their wonderful care, please direct any memorials to the VA Central Iowa Healthcare System.

A family memorial service will be held at a later date in his hometown of Albia, Iowa.