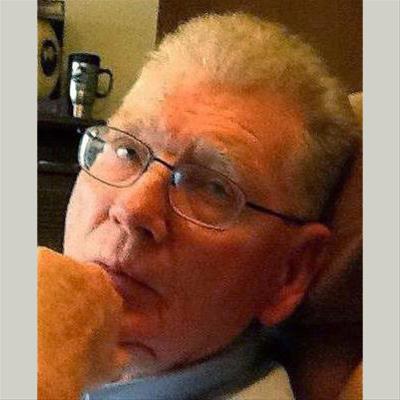 Born on:

February 8, 1941

Departed on:

November 11, 2023

Resided in:

Bettendorf, IA
Donald Keith Twite
Donald Keith Twite, 82, of Bettendorf, Iowa, passed away at Clarissa C. Cook Hospice House in Bettendorf on November 11, 2023. Born on February 8, 1941, Martin and Bernice (Danielson) Twite in Dawson, Minnesota, Don was a beloved father, grandfather, and brother. He will be deeply missed by all who knew him.

A visitation and memorial service will take place at Redeemer Lutheran Church in Bettendorf on Friday, November 17. Visitation with family will begin at 10AM, the service will begin at 11AM,. His internment will take place at the Iowa Veterans Cemetery in Van Meter at a later time.

Don was a kind and generous man who found great joy in being both a dad and grandpa. He cherished the title of "Grandpa Don" and embraced his role with love and devotion. His warm and caring nature touched the lives of his children, who survive him: Jeni Sundermeyer (Jim) of Pleasant Hill, Keith Twite of Davenport, and Leslie Gartin (Justin) of Marshalltown. He is also survived by his grandsons Dominic, Dawson, and Dempsey Twite. In addition to his children and grandchildren, Don is survived by his brothers: Ray Twite (Chris) of Salt Lake City, Utah and Steve Twite (Della) of Flowery Branch, Georgia and leaves behind numerous cousins, nieces, and nephews. His memory will be forever cherished by all.

Don was preceded in death by his parents, Bernice (Danielson) Twite and Martin Twite; his brothers Marty Twite, Gaylord (Mons) Twite, and Bruce Twite, his sisters JoAnn Erickson and Jean Twite, his niece Susan Giorgi and nephew Mitch Twite.

Following his secondary education in Dawson, Don enlisted and served in the Navy, being stationed in the Philippines. After being honorably discharged, Don received his Bachelor's of Business Administration from the University of Minnesota. He married Judith Cooper in Mineral Springs, Minnesota on April 8, 1972. Their marriage later ended in divorce.

Don and Judith relocated to Cedar Rapids, Iowa where he worked as a dispatcher for C.R.S.T. for 20 years. Following this, he embarked on a career as a long-haul truck driver until his retirement.

Don found solace in his faith and was a member of Redeemer Lutheran Church. His spirituality provided him with strength and comfort throughout his life. In his leisure time, Don enjoyed playing cards, watching Iowa Hawkeyes and Minnesota Vikings football, and spending quality time with his grandkids. He also found great pleasure in reading.

In lieu of flowers, contributions in his memory may be made to the Clarissa C. Cook Hospice House, 2546 Tech Drive, Bettendorf, Iowa 52722.

Iowa Cremation is assisting the family with the funeral arrangements.