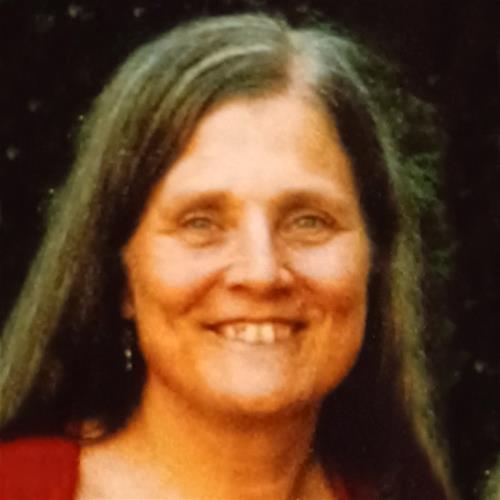 Born on:

March 21, 1950

Departed on:

November 10, 2023

Resided in:

Spillville, IA
Juanita Mae Adams
Juanita Mae Adams (Kuboushek), 73, passed away peacefully at her home on November 10 in Spillville with her family by her side.
Nita came into the world on March 21, 1950 to Ray and Dolores (Timp) Kuboushek, growing up the second of eight on a farm between Ridgeway and Conover. She grew up knowing farm work, helping to care for her Grandpa Albert Kuboushek and work with Aunt Millie in the Red Vest in Calmar. After graduating from South Winneshiek, Nita attended nursing school at St. Mary's in Rochester, Minnesota. Upon graduation, she and 3 classmates embarked on a month-long European tour, which she remembered to the end. On her return, she moved to New Haven, Connecticut and worked in a pediatric ICU for 7 years. Nita had a tender heart, and the terminal patients took a toll. That led her to return home to Northeast Iowa and work at the Spillville Locker.
Sometime during the summer of 1980 she met her husband Bill after a Country Road Players gathering, and he was smitten by Nita's big smile, long braided ponytail and easy conversation. They married on October 24, 1981 at St. Wenceslaus in Spillville. On January 5, 1984 they welcomed their son Benjamin. They tried farming with family outside Jackson Junction, but moved to Calmar when Ben was 18 months old. After a couple of lean years, Nita got a job helping to install shelving at the then new Decorah Walmart. She stayed there for more than 30 years. Samantha was born in August of 1987, a week before Bill was hired at Camcar where he worked for 20 years as they raised their family.
After a stroke in 1997, Nita began to have bigger medical issues until she was diagnosed with multiple myeloma in 2019. She was a warrior with a big heart and she fought as long as she could. Nita loved to be outside gardening and spending time with her many friends and family.
Nita is survived in death by her husband Bill, children Benjamin (Katrina) Adams of Lowestoft, England and Samantha (Mike) Nolte of Bondurant, her grandchildren Thea, William and Shae Nolte. Siblings Carol Magel, Donna (Dennis) Mracek, Keith Kuboushek, Chrisanne Alber, Allan (Judy) Kuboushek, Lolita (Bruce) Adams and Sandra (DeeJay) Oblander. She is preceded in death by her daughter Angel, parents Ray and Dolores Kuboushek and her brother and sister, Mary and Gary. Nita's Celebration of Life will be held at Pivo Brewery in Calmar on Saturday, December 2, 2023 from 3-7 pm. In lieu of flowers, please make any donations to the WinnMed Hospice or the Multiple Myeloma Research Foundation.