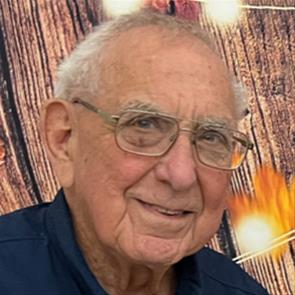 Born on:

March 14, 1941

Departed on:

September 14, 2023

Resided in:

Oelwein, IA
Gaven "Butch" Grob
Gaven "Butch" Grob (82) passed away on September 14, 2023, after a four-year battle with cancer.
Butch was born in Alma, WI to Alvin and Grace (Von Wald) Grob and grew up in Southwest Wisconsin and Southeast Minnesota. He graduated from Caledonia High School in 1959 and earned his Bachelor of Science degree from Winona State University in 1963. At WSU he was a four-sport athlete and lettered in football and baseball, playing on a championship football team his senior year and on two NAIA national tournament baseball teams. He later achieved his master's degree in physical education from the University of Northern Iowa.
Throughout his career, Butch coached football, baseball, basketball, track, and wrestling. He was the head football coach at Oelwein High School for 20 years, and in 29 seasons as a head football coach at Oelwein, Rushford, MN and Cashton, WI his win-loss record was 142-113-3. He loved to reminisce about his players and teams. His teams achieved six conference championships - three Root River Conference Championships at Rushford, three Northeast Iowa Conference (NEIC) Championships at Oelwein in 1976, 1980, and 1982, and three NEIC runner-up in 1973, 1975, and 1984. His teams had three state play-off appearances, in MN 1971 - first round, and at Oelwein 1980- first round, 1984 state quarterfinals. He had two teams that had undefeated regular seasons, 1971 and 1980.
Butch married Lois Marie Russell on August 1, 1964, in Canton, MN. They went on to raise two children James and Heather. Along with teaching and coaching, Butch and Lois owned and operated Shady Oaks Resort on Norway Lake in New London, MN for ten years.
During Butch's final 12 years of teaching, he was active in the Iowa State Education Association supporting his fellow teachers. He served on the North East Iowa Education Unit from 1993-2002 He was president of the Oelwein Community Education Association from 1994-96 and 1998-2000.
After teaching and coaching for 39 years, Butch and Lois enjoyed retirement. They enjoyed traveling the continent, especially winter trips to the Gulf Coast. He was passionate about hunting and fishing - including his annual Canadian fishing trip with his brothers, nephews, and close friends. Butch found joy when dog training and attending and watching sporting events. He loved spending time with his grandchildren and watching their activities, performances, and sporting events. Attending pro baseball games with them became a tradition, and following the Hawkeyes was a must - Hawk is in the House!
Butch was also a conservationist. He carried on his Uncle Bob's work for restoring the nearly extinct American Chestnut tree. He successfully planted and replanted hundreds of them all over the country.
Left to honor his memory are his wife of 59 years, Lois, daughter Heather (Brad) Malli (Bettendorf, IA), daughter-in-law Michelle Grob (Radcliff, IA), grandchildren Megan Ross (Arlington, TX), Katherine Grob (Seattle, WA), Christian Malli and Nicholas Malli (both of Bettendorf, IA), brothers Gary (Marilyn) Grob (Winona, MN) and Ken Grob (Park Rapids, MN), sister Barbara Jones (Boulder, CO), brother-in-law Gary (Deb) Russell (Rochester, MN), and sister-in-law Hallie (Lex) Kister (Grantville, GA), special cousin Rusty Ferodowill (Alma, WI), and multiple nieces, nephews, and cousins. He was preceded in death by his parents Al and Grace, his son James, parents-in-law Eugene and Alfhild Russell, sister-in-law Norma Benson, brother-in-law Bernard Benson, and nephews Michael Benson and Richard Benson.
There will be an open house on Sunday September 24, 2023 from 1-4 pm at the American Legion Ross Reid Post #9 (108 1st St. SW Oelwein, IA 50662). There will be a private interment at Elliota Cemetery in Canton, MN at a later date. The family would like to thank the staff at Gunderson Hospital, Clinics, and Hospice services for their excellent care and compassion.
Safe home.
At the family's request memorial contributions may be made to the family who will distribute the funds to various charities and organizations that were important to Butch.