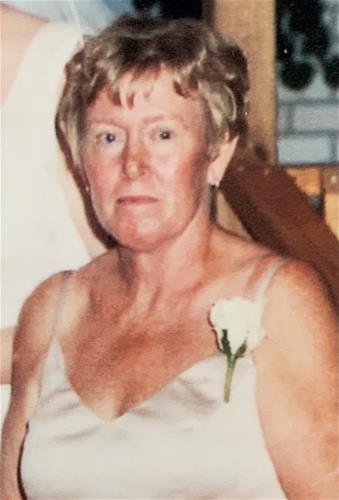 Born on:

August 12, 1954

Departed on:

September 10, 2023

Resided in:

Buffalo Center, IA
Marcia Rae (Elwood) Aukes
Marcia Rae (Elwood) Aukes, age 69, of Buffalo Center, IA, passed away on Sunday, September 10th, 2023. Following a year long journey after open heart surgery, Marcia decided to end her battle and go on hospice to find her peace in heaven.
Marcia was born on August 12, 1954 in Buffalo Center, the daughter of Verle and Carolyn (Schaumberg) Elwood. She graduated from Buffalo Center High School in 1972. She married Craig Aukes in 1973 and together they stayed in Buffalo Center and raised three daughters. She spent her time raising her family and helping run multiple businesses with Craig. Later she cooked at the deli in the local grocery store and ended her working years cooking at the BC Senior Center. In her free time she enjoyed visiting her grandchildren, watching NCIS, and buying every graphic tee she could get her hands on. She was fantastic at gardening and canning. Those who knew Marcia enjoyed her dry sense of humor and her great cooking. She would also never turn down a tomato beer with a friend.
She is survived by her daughters Teri (Jimmy) Bohl, Kelli (Vince) Trent, and Cari Aukes. Grandchildren; Madison Aukes, Chloe, Isabella, and Jackson Bohl; Holland and Zeppelin Aukes; and Barrett Trent. Sister, Illona Hutchins and many nieces and nephews.
Marcia was preceded in death by; her son, Cody Aukes; her parents, Verle and Carolyn Elwood; her sisters, Vicki Peterson and Kathy Boeckholt; her brother, Randy Elwood; and her grandparents, Fannie (Boeckholt) and Auguest Schaumberg, and Mary (Schaefer) and Frank Elwood.
An open house Celebration of Life is planned for September 30th from 2:00-4:00pm at the Heritage Town Center in Buffalo Center in honor of Marcia. The family requests you come comfortable and casual wearing a graphic tee (if able) to help celebrate her life and share some stories of one of our favorite people.