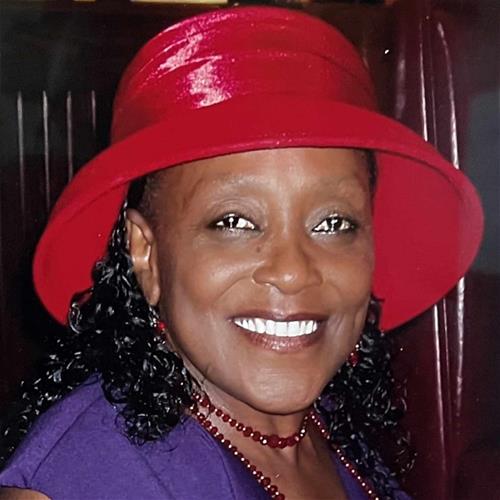 Born on:

January 3, 1952

Departed on:

June 18, 2022

Resided in:

Marion, IA
Lynda Henry-Alexander
---
I was a little girl growing up with Lois and her family in Montgomery. I have fond memories of her beautiful smile and kind heart. I know she will be dearly missed. My prayers and condolences to her family.
My thoughts and prayers are with you. I pray that God will give you strength and comfort during this difficult time, and may his peace overflow in the days to come. Please know that you are not alone in your sorrow. Those who knew and loved Lynda share your loss. She will always have a special place in my heart. With deepest sympathy, Doris Felder Classmate & Childhood Friend
My deepest heartfelt condolences, to the family of Lynda Henry Alexandra. May God continue to give you strength though this difficult time. Gwendolyn L. Walker C/O 1970
I was a valet at Mercy Hall-Perrine Cancer center, and every day this friendly woman would come to be valeted. I always would be greeted by her with a smile and a greeting to have a good day! After awhile, I was able to get to know her. She was lovely and ever so friendly. I would get her wheelchair and load up her bags and she would say the same thing every time, " Have a good day!" She meant it. She just became someone who I looked forward to seeing. The pandemic interrupted my valet service, but when I came back she greeted me with a hug and a smile. She could put anyone in a good mood! I will miss her greatly.
So 3-4 years ago, I was delivering to Mercy Hospital and the Hall-Perrine Cancer Center. After a week had went by, I noticed this lady coming here every other day. She would pull up, was very polite, and would have valet help her pack up a wheelchair full of bags, and then she would go upstairs. After time, we got to know each other. We introduced ourselves, and there were some days if valet wasn't there yet, I would go and get a wheelchair for her. We would talk about life, we would both try to be the first one to say hi to each other by first name, and she loved my Alabama shirts as she said she was from there. Didn't know if I should believe her as she was kind of a joker too. Her laugh and smile were something else. She even made me an Easter basket one year. I had the chance to stop in the center about a month ago, after not delivering there for awhile. I asked about her, and they said she just happened to be there still. They led me to her where she was getting her treatment, and we caught up for the next 15 minutes as she was so surprised to see me. She was a truly a great lady. Reminded me of my grandma. I just learned of her passing a couple days ago. May you rest in peace, Lynda Henry-Alexander. There is going to be a void next week when I am delivering to Mercy Hospital. I already miss you! Until we meet again!!
Lynda was always so energetic and positive. Met very few strangers. She has been an inspiration and role model on how to succeed while living with sickle cell disease. She defied the odds of not just surviving but living life to the fullest. I am honored to have known her and be embraced in her friendship! She leaves an empty space in the hearts of everyone who knew her. Take comfort in knowing that Lynda fought an extraordinary fight! Her love for you, Godfrey, and her family will always be that light that shines so brightly. She is a true Heroine!