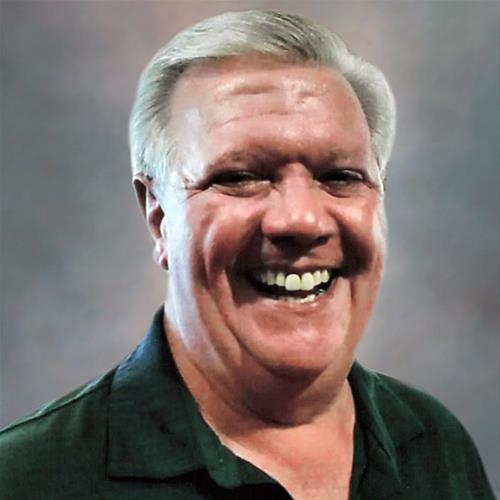 Born on:

October 22, 1955

Departed on:

November 10, 2023

Resided in:

Iowa City, IA
Douglas D. Sherman
Douglas D. Sherman was born October 22, 1955 in Cedar Rapids, IA and passed away on November 10, 2023. He was the beloved son of Lyle and Ruby Sherman of Amana, IA.

Doug married Jaime Hinz from Decorah, IA on May 27, 1978 and together they built a life filled with love, joy, and cherished memories.

Doug began his journey at Indian Hills Community College where he excelled in baseball. He carried his love for the game throughout his life. Douglas and Jaime resided in Iowa City where Doug dedicated himself to a successful career in the automotive business for over 45 years. He worked at notable establishments such as Toyota of Iowa City, McGurk-Myers and Mincer Ford as General Manager.

Beyond his professional endeavors, Doug was an avid sports fan, finding immense joy in supporting his beloved sports teams and coaching his children in numerous sports. Doug took many trips to Lambeau Field cheering on his Green Bay Packers and traveling to see his beloved Yankees in the original stadium. Doug's love for golf was equally evident and he shared many rounds with friends, always bringing his "infectious" smile and positive energy to the game (best handicap ever this summer!).

Doug is survived by his wife, Jaime; children Kyle (Christi), Casey Kallas (Jordan); his mother Ruby Sherman; sister Lynda Sherman-O'Brien (Matt) of Washington state; sisters-in-law Linda Sherman of Amana, IA and Cathy Hinz Berg of Wickenburg, AZ; grandchildren Liam and Sophia Sherman and Avery, Cameron and Rory Kallas.

Doug is preceded in death by his father Lyle Sherman; brother Ron Sherman; and mother and father-in-law Barbara and Darwin Hinz.

As we bid farewell to Douglas Duane Sherman, let us remember the joy he brought to our lives and his infectious smile.
In lieu of flowers, please consider a donation to the Johnson County Ambulance Station #1 in Iowa City, 52240.

His Celebration of Life will be November 26th from 1-5 p.m. at Diamond Dreams Sports Academy at 2905 Stoner Court, North Liberty, IA, 52317.